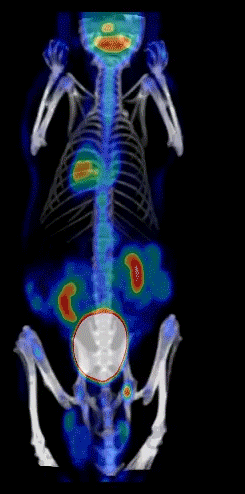 Cancer Research Translation Powered by Imaging
"As research continues to reveal the genetic complexity of cancer, it becomes ever clearer that therapy needs to be tailored to the specific set of mutations within each patient's tumor. Work at the Lurie Family Imaging Center looks forward to the day when imaging technology becomes a standard tool for diagnosing tumors at the molecular level and guiding individualized treatment."
Edward J. Benz, Jr., MD
President and CEO
Dana-Farber Cancer Institute
State-of-the-Art Pre-Clinical Imaging Facility
"Molecular imaging is playing a key role in the delivery of personalized medicine, by allowing clinicians to determine the efficacy of specific drugs in days instead of months. This gets us closer than ever to our ultimate goal of providing precision care to all of our patients with cancer."
Annick D. Van den Abbeele, MD
Chief, Department of Imaging
Founding Director, Center for Biomedical Imaging in Oncology
Dana-Farber Cancer Institute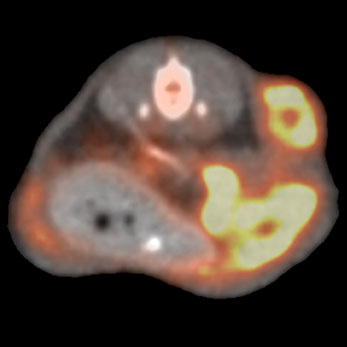 Full Range of Services and Solutions
"The Center will enable us to pioneer techniques for diagnosing tumors by their molecular makeup without the need to surgically remove tumor tissue to conduct a biopsy. This process, by which patients will one day have their tumors scanned for genetic mutations, and receive drugs directed at those mutations, will be the centerpiece of personalized medicine in cancer."
Barrett Rollins, MD, PhD
Chief Scientific Officer
Dana-Farber Cancer Institute