Center for Biomedical Imaging in Oncology (CBIO)
The Center for Biomedical Imaging in Oncology (CBIO) is a centralized cancer imaging research enterprise founded and directed by Dr. Annick D. Van den Abbeele, MD, Chief of the DFCI Department of Imaging, Director of the DFCI/BWH Nuclear Medicine Oncology Program in the Department of Radiology at Brigham and Women's Hospital, and Associate Professor of Radiology Harvard Medical School. The CBIO was established as a paradigm shift to enable translational cancer research and drug development through the integration of preclinical and clinical imaging, access to preclinical/clinical multidisciplinary and multimodality imaging expertise as well as drug/imaging probe development.
The clinical and pre-clinical arms of CBIO, i.e., the Clinical Imaging Research (CIR) and the Lurie Family Imaging Center (LFIC), respectively, work in partnership to facilitate bidirectional translational cancer imaging research. CBIO also works closely with other groups engaged in cancer imaging research, small animal modeling in cancer, experimental therapeutics, and oncologic clinical trials. The integrated preclinical and clinical research activities and imaging platform of CBIO allow accelerated translational research and offer a critical resource for the design and execution of these studies.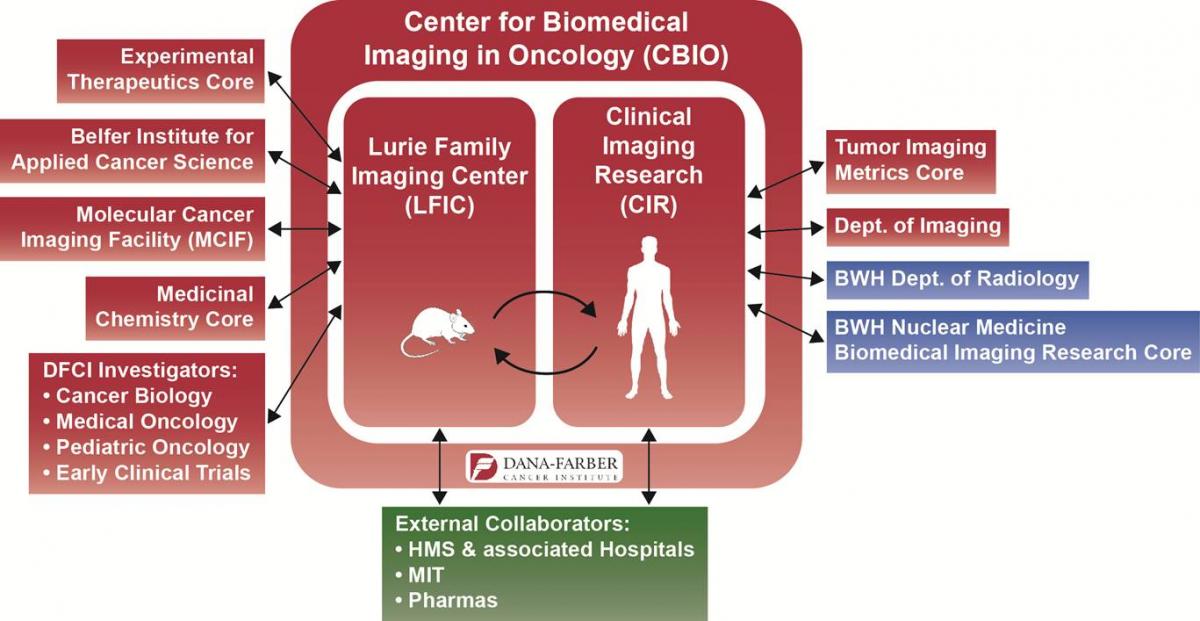 The Belfer Center for Applied Cancer Science and the Experimental Therapeutics Core (ETx)
The Belfer Center for Applied Cancer Science is an integrative research center within Dana-Farber Cancer Institute, Harvard Medical School. Our mission is to enhance and accelerate oncology drug discovery and development through the bridging of academia, industry, and the clinic. We apply industrial capabilities to cutting-edge academic/clinical science. This integrated goal-oriented organization represents a new academic construct that provides an unprecedented opportunity to change the way anti-cancer therapeutics are discovered and developed. The Experimental Therapeutics Core (ETx) at the Belfer Center for Applied Cancer Science collaborates with DFCI investigators to delineate and execute on cutting-edge preclinical translational in vivo pharmacology studies with the ultimate goal of getting better drugs to patients more quickly. The Belfer Center's ETx collaborates and works closely with LFIC to deliver on their shared mission.
Molecular Cancer Imaging Facility (MCIF)
To complement the LFIC and CBIO translational science mission, DFCI recently established the Molecular Cancer Imaging Facility (MCIF) with the support of a $10 million grant funding from the Massachusetts Life Sciences Center. The MCIF occupies a 50,000 square feet space adjacent to the LFIC and houses a GE Healthcare PETtrace 800 cyclotron and five Von Gahlen hot cells to develop new molecular imaging probes. The MCIF will be complemented by a 6,000 square-foot cold chemistry unit in the recently opened Longwood Research Center adjacent to the Longwood campus of DFCI. DFCI is also a founding member of the BWH Biomedical Research Institute (BRI)/ Biomedical Imaging Research Core (BICOR) facility and shares access to a cGMP cyclotron facility that is qualified for the production of PET radiopharmaceuticals for human use.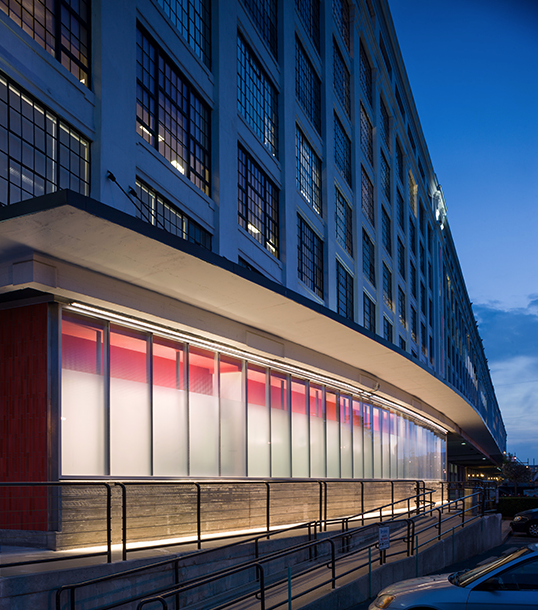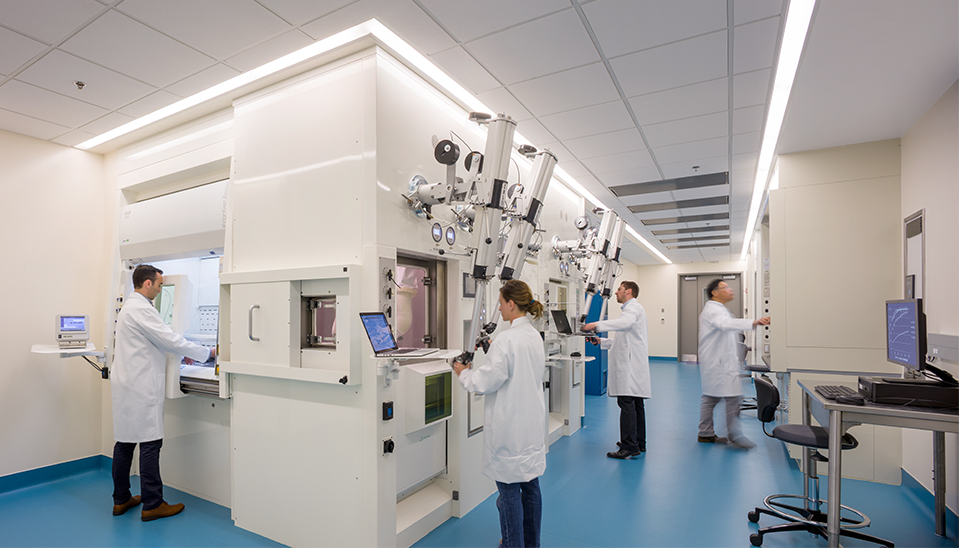 (Photo credit: Payette)
DF/HCC Tumor Imaging Metrics Core (TIMC)
The CBIO/LFIC also incorporates a multicenter, multidisciplinary, and multiparametric imaging core, the Tumor Imaging Metrics Core (TIMC), co-directed by Annick D. Van den Abbeele, MD (DFCI/BWH) and Gordon J. Harris, PhD (MGH), as part of the DF/HCC NCI Comprehensive Cancer Center grant. The TIMC is an integral part of the clinical research program and provides centralized, accurate, timely, longitudinal radiological measurements for DF/HCC clinical trials. TIMC embodies quantitative imaging by using standardized, consistent and reproducible techniques for managing imaging data, allowing reliable tracking of lesion size and function.